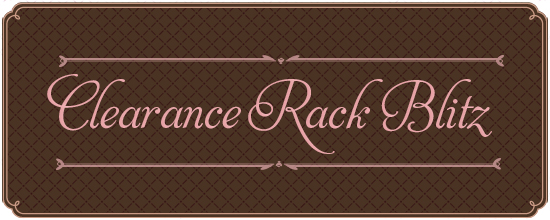 Dates: 14 December, 2012-21 January, 2013 (while supplies last)
Details
We're temporarily taking over a hundred products out of retirement with discounts up to 70 % off retail –only while supplies last! We'll have four different groups of products on sale during the next month.
There will be different products on sale each week, for the next 4 weeks. This week there are Christmas stamps, cardstock, inkpads and markers, as well as ribbon, patterned paper…and even a punch…all at bargain prices! So if you missed out on any of these items in the last catalogue, or if you just love a bargain, check out the list HERE (you'll need a copy of last year's catalogue for the page numbers).
View last year's catalogue to reference information about the products that are on sale: 
But get in quick. At these prices, they'll never last!! Just Email me with your order, and I can have it delivered straight to your door ($5.95 shipping anywhere in Australia)
P.S. If you want to skip ahead and see what will be on sale over the next 4 weeks, it's on the Stampin' Up! website HERE. You are welcome to order future sale products with me, but I will not be able to place the order until that week begins.
The Fine Print
You can order these products on any type of order. Feel free to order both Clearance Rack and non-Clearance Rack items on the same order-we're flexible like that.
There is no minimum purchase required to participate in this special offer-go nuts!
Qualifying Clearance Rack orders are eligible for hostess benefits. Bonus!
Clearance Rack Blitz items are only available while supplies last for each time period they're on sale-so don't wait! Sorry, but there are no refunds or exchanges on Clearance Rack item
Happy Stamping Everyone. x Carolyn